Have you ever wanted to illuminate something? With a bunch of LEDs?
I present to you the "Illuminate This" board.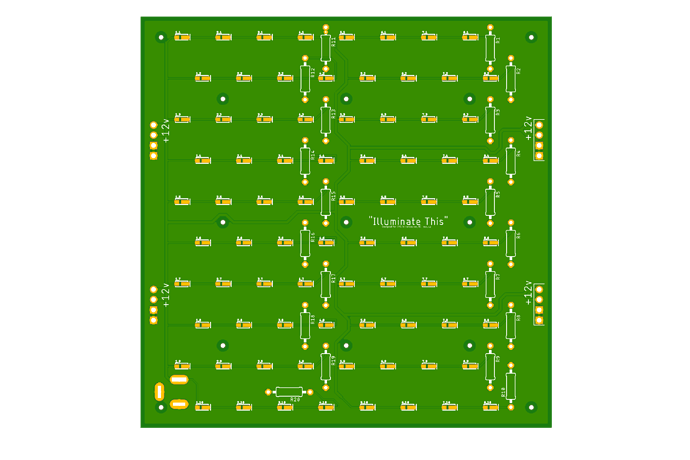 I hope you are excited to solder a bunch of LEDs, because this board will host 80 of them!
If you add the optional side connectors you can chain multiple boards together, so long as you don't go over power supply or connector budget (I'd keep it unde 8 of them) you can have multiple of these boards chained together to make a bigger light.
I designed this board to be able to be printed on a single side, that means I was able to get it ordered as an aluminum board for better heat dissipation.
Once these come in, I'll organize a build night! Watch this thread for updates.