Come on down and try your hand at surface mount soldering.
I've got about 40 PCBs that need LEDs, you can build one and take it home. Learn how to solder surface mount components at this night.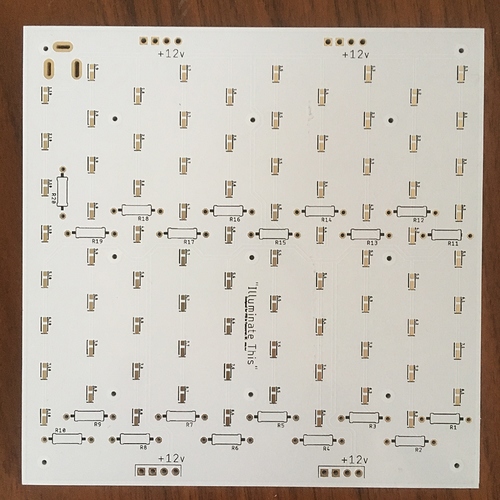 No soldering experience required, it'll be a pretty free-form night, so just dive into the middle of it! You don't need to buy a board to attend, but if you want to buy one, I've got them for sale on Eventbrite. Half the proceeds go to VHS. I'm going to have all the boards available, so if there's extras you can grab them that night. (If you can't make it but buy a board, I'll have it available for you to pick up in the dropbox).
If you buy 4, I'll toss you another one free, if you want to buy more than that, give me a DM and we will work something out. The board isn't perfect, but we've got a good way to make them work, and it should be a great way to get exposure to how the whole process works. More information on the project page here: The "Illuminate This" board
This sounds like it is going to be a busy night, so bring yourself, bring your buddy, bring some excitement, and we'll have some fun!
P.S. I want my events to be as inclusive as possible. If there's some way I can make this night more inclusive for you, please let me know. If you cannot afford to buy a board, shoot me a DM and I'll set aside a board for you.