I've designed and laser-cut wall planters a fairly long time ago :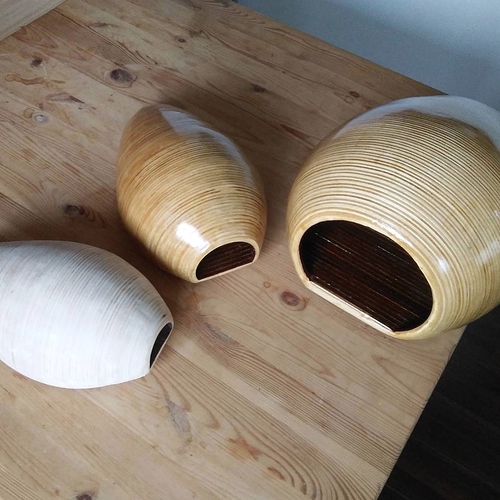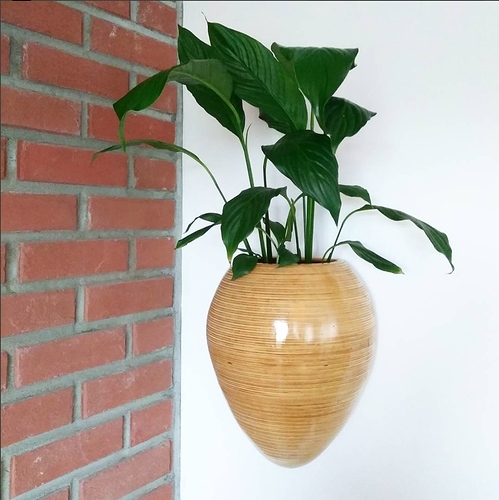 They are made of stacked plywood (6mm), and were designed as 5 sizes nested into 1 file (to save wood).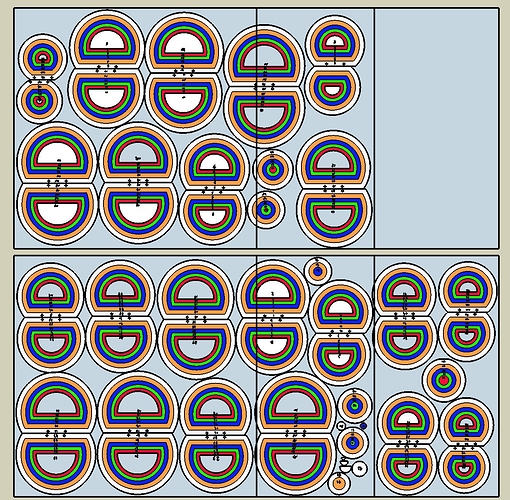 I built 3 of them, and waterproofed 2 of them with an expensive and stinky epoxy sealer that wasn't very successful at keeping the wood waterproof, and the planters ended up slowly rotting when watered.
The third one was a gift to a friend, who has been told to keep it dry (no live plants
).
I have the parts ready for the 2 last ones, and I'm not sure I'll use them. They're taking up storage space at VHS because I don't want to dump them.
Is anyone interested in taking over? I'd be happier if they were used than just building up a dust patina…
( I still have some of that epoxy sealer, and while my 3 coats were not enough, more coats could do the trick. The epoxy could be part of the adoption)