Hey all,
Good news - we're making great progress on the injection molder! The hardware is mostly assembled, and we're ready to start the electronics and testing. Bad news - we're not really sure where to put it. We were really hoping we could put it here: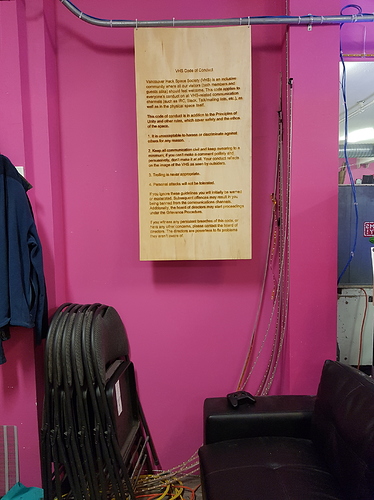 We need a stud finder to find the studs, but we think there are two in that spot. We're hoping if we attach 2 2x4s into the studs horizontally, we can mount the injection molder backplate to the 2x4s. The hope is that distributing the load across the 2 studs will hold up to the downward force. Also in terms of the spot, the injection mold plunger folds up vertically so it will take up essentially no room when not in use. We would have to move the Code of Conduct though. If that's a no-go we can try to make a stand for it, but we're hoping we can mount it.
So to summarize - is it okay to put the 2x4s into the wall and use that spot? And if so, does the space or anyone have a stud finder we can use?