Labelled as belonging to @RobertButterworth. Some background on this sign here.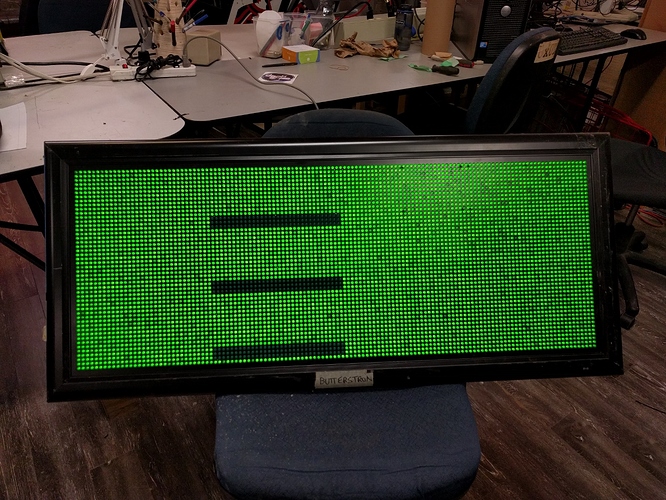 (The three dark bars appear to be due to faulty LEDs or circuit boards, not a running demo or program.)
I'm not seeing much reason to keep it as it runs on a 25 year old 386 and uses 3.5'' floppy disks to store programs. Redundant since we have the Raspberry Pi based multi-colour LED wall.