VHS got a donation of a Scorbot-ER VII Robot Arm from a friend of mine. Its a donation to VHS and has no strings attached. It was "working" when it left his office but its been storage for a long time. The robot arm also comes with the controller. I have no idea how any of this works.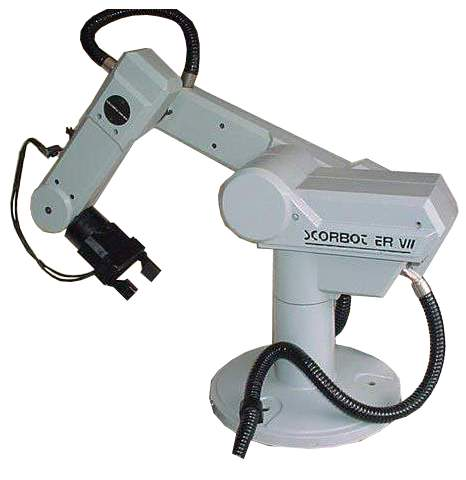 Would anyone like to play with it? Its open for anyone.
Just be careful, a robot arm can be dangerous. Don't activate it while within its working area.
Have fun.