I have decided to take the plunge and make a new woodworking bench for my new micro-shop at home. I began by roughing out the dimensions in Fusion360 so I could know approximately how much wood I need. I haven't designed my joinery or even settled on exact measurements but I've got my worst case scenario here.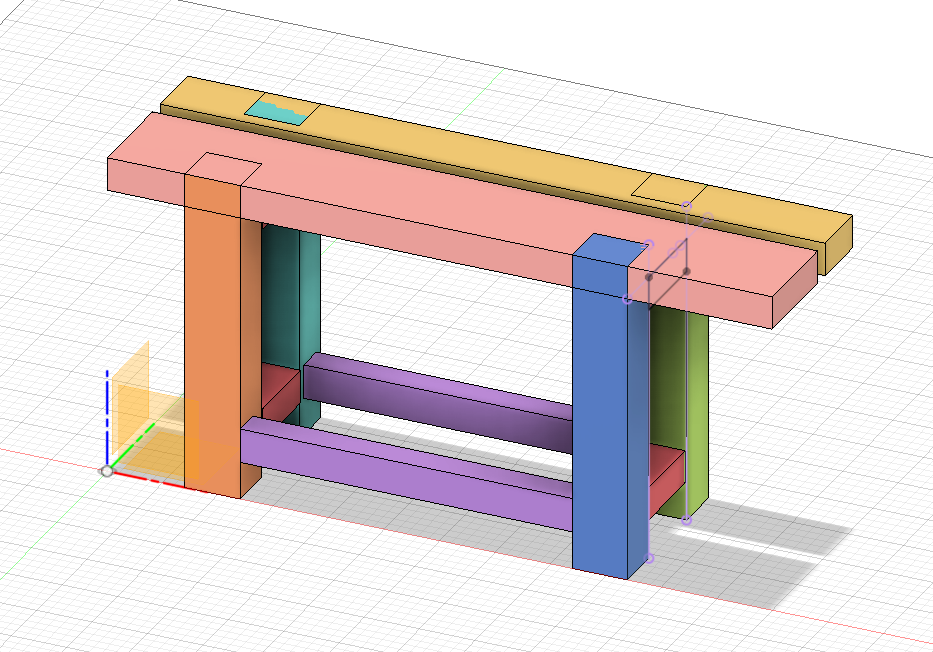 This let me go out an purchase my lumber. I went to a nice design shop in town that purchases in bulk and resells to local makers. I picked up over 110 board-feet of White Oak and somehow fit it in my sedan.
I've labeled up the lumber on our new project rack and I've begun orders for the next step (thick-stock ripping blade, glue, etc). I'll let it sit in the space for a couple weeks to acclimate to the shop's environment and then go to town on ripping pieces down and building glue-ups for the major parts.
This build is going to be fun :).