I've been trying out KiCad for the first time over the past few weeks. People in Slack have been very patient with my frequent complaints about features that I expect, but it lacks, or other minor gripes about workflow.
Despite all that, it is quite good. Before anyone asks, I still recommend Upverter for beginners, and will continue to use it - The lack of updates from the company is concerning to me, though.
Naturally, I like to tinker with stuff. KiCad doesn't support bezier curves for its traces. I don't need them, but I want them. PCB art is too tedious to within their tools, too.
So I wrote a plugin to integrate Pcbnew with Inkscape.
Start with this: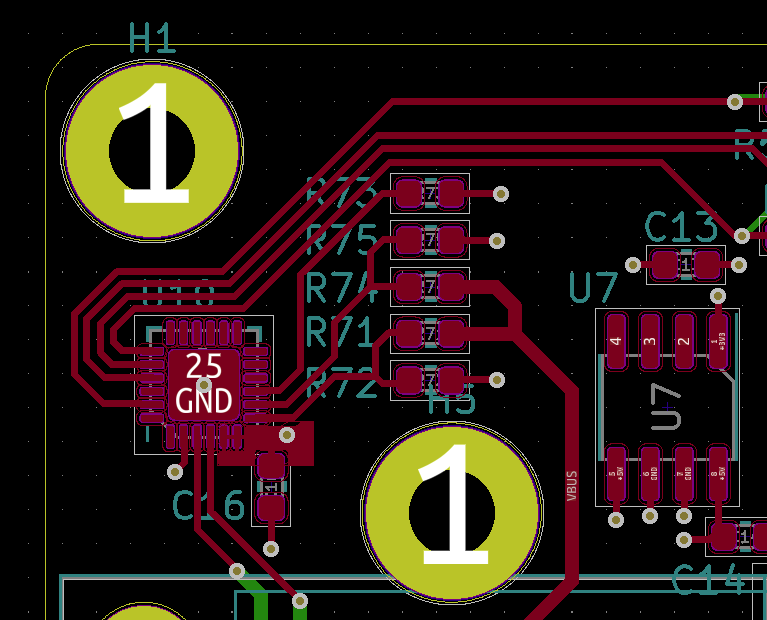 And then easily going to this: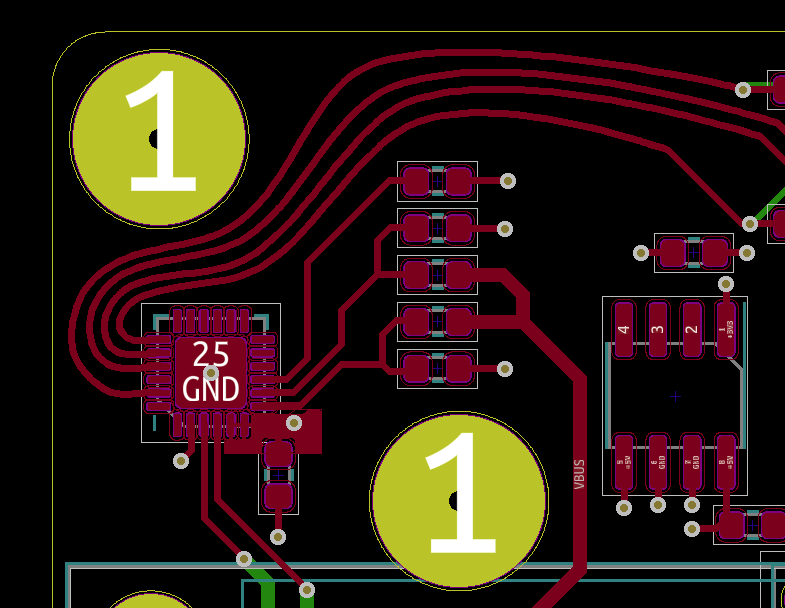 I wrote it really really quickly without much testing, so there is a huge list of unimplemented features and undiscovered bugs. But for the most part, this is a seamless PCB->SVG-PCB conversion tool, so you can draw anything you like on your PCB, on any layer.
Give it a shot, submit issues / PRs, and do cool stuff with it. The world is your oyster.
The codebase is a dumpsterfire. Maybe that will improve, in the future.