Hi all,
I've been thinking about what we can do to help keep the bench and workspaces clear for folks. As per the policy: http://vanhack.ca/doku.php?id=admin:tidyspace
Worktables

A Worktable is a surface to be used only for projects being worked on right now. Tidy Space Committee members designate Worktables in their area at their discretion. Worktables are marked either with spray paint (using a stencil like this one) or with other markings devised by the Tidy Space Committee members. Worktables must never be used to store projects not being worked on right now.
I think a big part of that is setting expectations, so I'd like to get some vinyl stickers made with catchy slogans to that effect.
For example: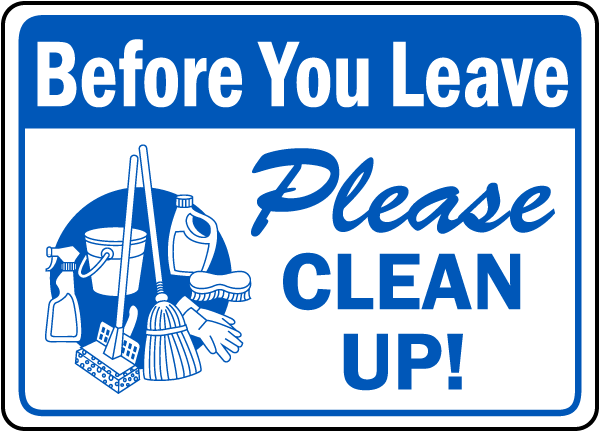 https://www.safetysign.com/images/source/large-images/D5937.png
What suggestions do folks have?