Photography Workshop (How to take better pictures on your phone in 5 mins)
A light box is a simple tool to get better picture for your project. This is a introduction workshop about how to use a light box. The goal is to get better pictures for your project on your phone quickly and easily. And with just a little bit of editing (also on your phone), you can get make your project amazing.
Here is an example:
Here is a random staple gun.

Here is the staple gun in the light box
And here is a quickly edited image.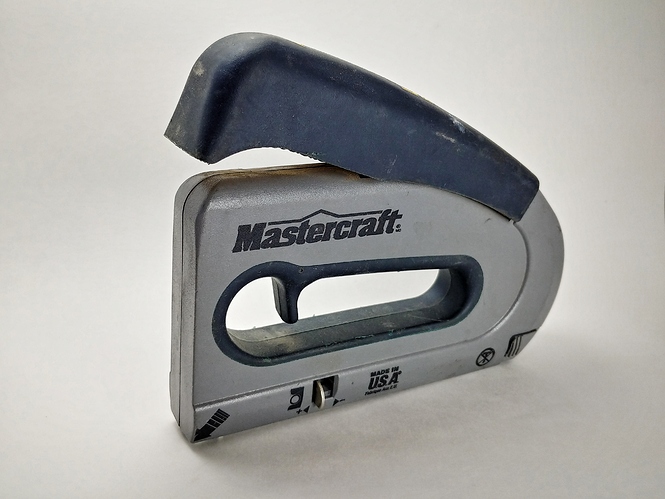 I am hoping this will start a conversation among the photographic enthusiasts at the VHS.