@Janet pointed me to this great sewing machine repair course on YouTube.
Fixing the timing issue looked not too bad so I had a look at the Brother NS 80 sewing machine today to see if I could fix the bobbin thread timing issue.
After taking off the case there's the machine in all it's basic glory.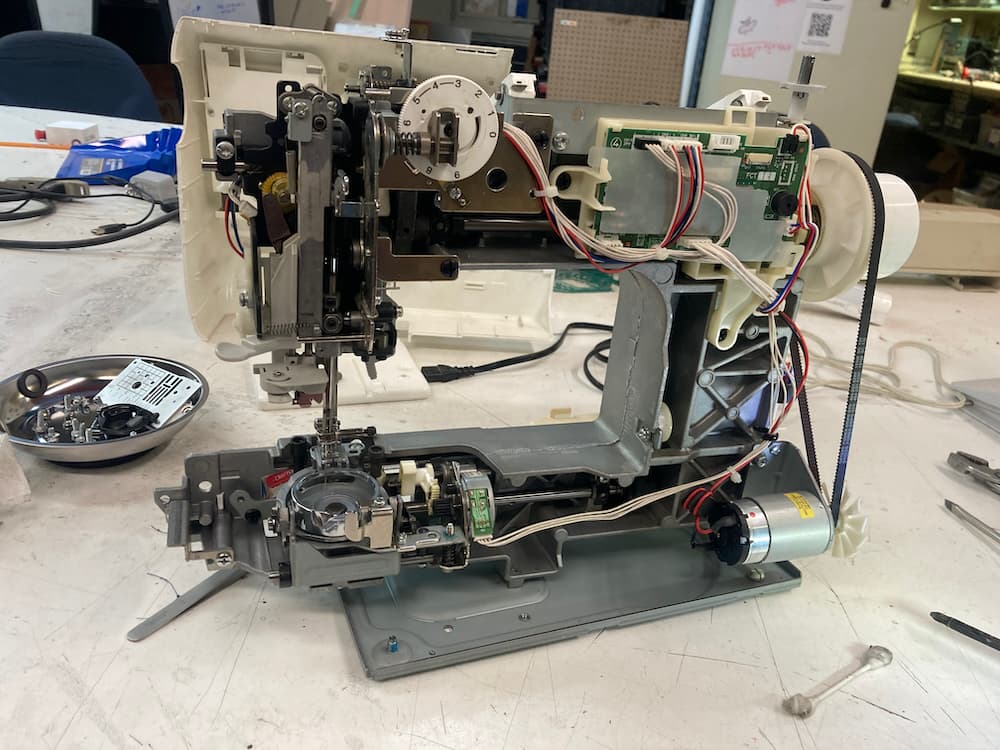 This is the belt that runs the bobbin and presser foot.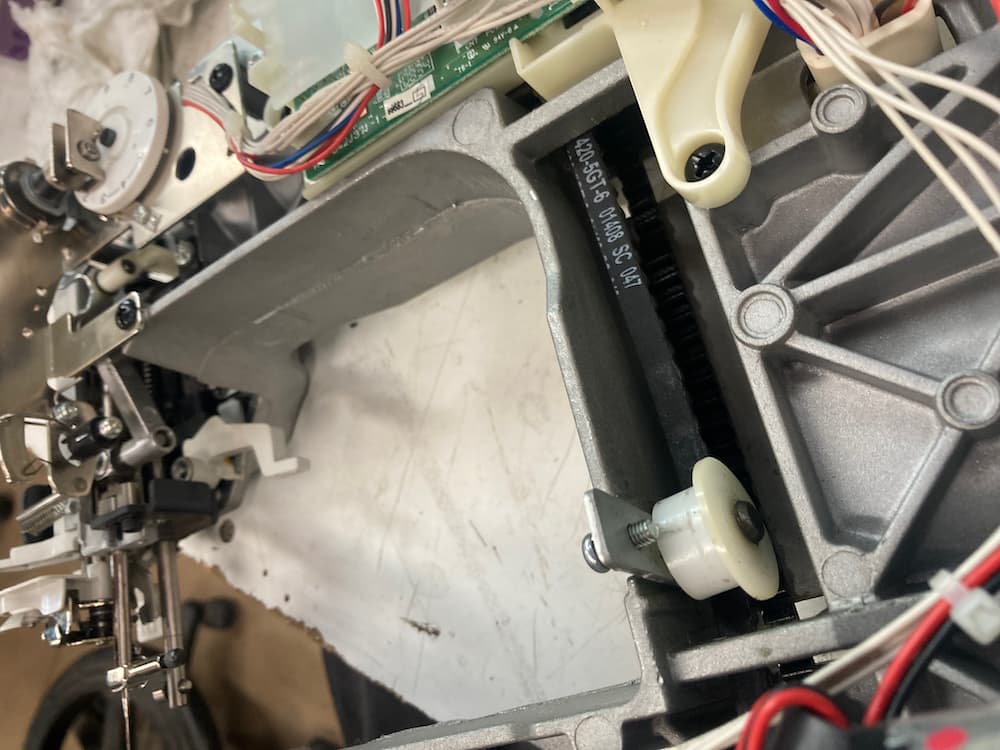 I popped this belt off the gears to manually set the bobbin so that it meets the hook at the correct spot and also verifying that the presser foot is in the right place. i.e. down when the needle is down.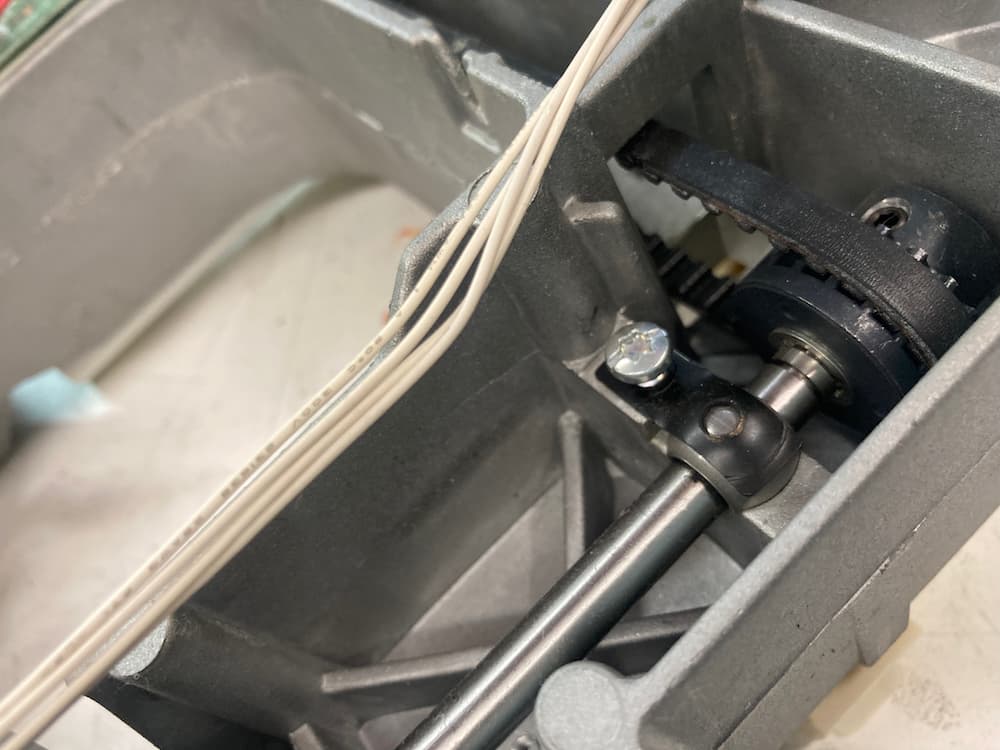 Below are links too a few short videos before and after timing as well as a quick sewing demo
Bobbin Thread Timing Adjusted to meet needle
We should get a proper thread spool holder as the one on the machine was not the right type for that machine