Hey everyone. At work I have built some storage systems that have been working well for me, and I think they would serve VHS well too.
Here's a wire rack that I designed that I've gotten lots of compliments on (yes I've been told I have a nice rack already). This design uses laser cut wooden spool holders that mount onto wooden cleats. Spools can be individually lifted off of the cleats for convenience. The flat base of the spool holder also doubles as a stand if you're using it at a workbench.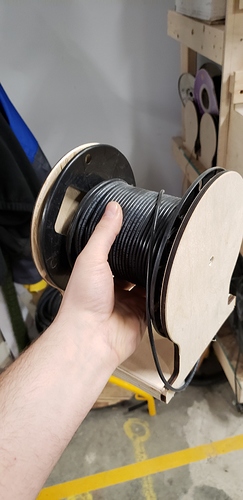 Let me know what you think. I'd be happy to build something like this for VHS.