Hi Hackspace crew, I have a fun project that it's like to start and wanted to ask for some help with how to get started.
This is what I want to modify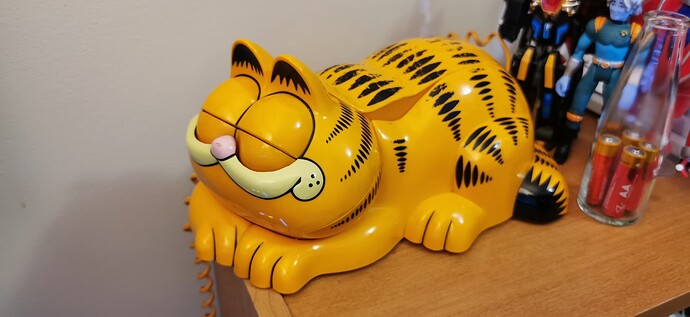 Yup my partner got me this wonderful phone. What I wanted to do was find an easy way to try and use it on some modern devices aka a Microphone.
This process is relatively simple, most tutorials that I've found however are just wiring the speaker to and XLR cable and then Bob's your uncle.
However I'd rather follow this tutorial which isn't too much more work. You can get the mic and speaker working like normal with some simple re wiring.
https://youtu.be/ppr3ilJP-I8
Here is the catch that may make this project a little impossible, I'd like to not cut the wires on this phone since it is a collector's item. Here's what I'm looking at inside, too. Pretty short wires.
What I wanted to ask, is would it be secure enough that if I were remove the PCB in here and find the contact points, could I use some conductive tape to tape down the wiring that I would do from the video here with a long enough 3.5MM 4 pole trrs cable, as I'd like to use like in the tutorial, rather than just wiring up the speaker to be a mic, which would work from what I've seen with an XLR cable as well.