For Sale - 50w LS-1415 CO2 Laser Engraver/Cutter.
I am looking to find a good home for it, where it will be used and appreciated to its fullest.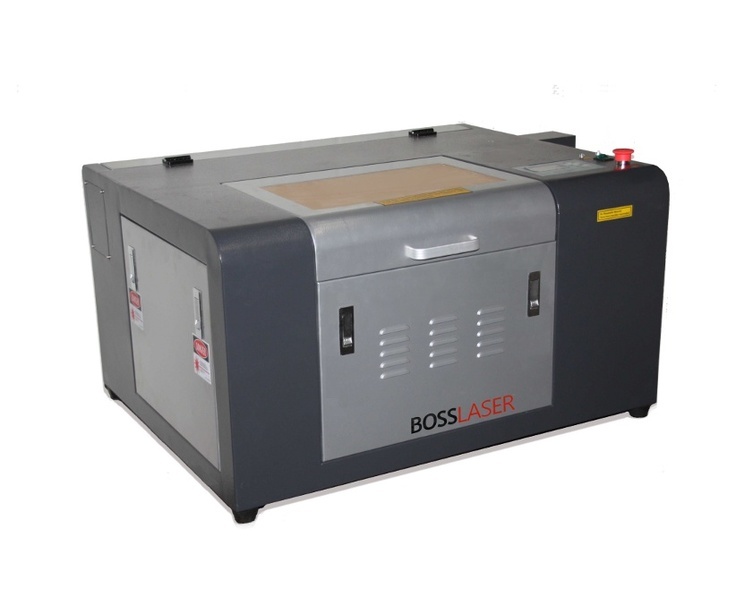 Currently located in North-West Surrey.
The LS-1415 laser cutter I engraver offers maximum power and more engraving space than the common 16x12" platforms. Comes standard at 40 Watts or upgrade to our new 5,000 hour rated 50W tube.
The LS-1415 offers one of the largest work areas at 18'' x 19" (14x15" engraving area) for an entry level hobby laser. Quality. CNC precision components at an affordable price.
If you're looking for a professional grade laser cutter or engraver to inspire your small business or hobby projects but don't want to spend $10k to get started, then the LS-1415 may be the best laser machine under $4k on the market today.
Need to cut 1/4" or even 3/8" wood or acrylic? It's got the power available . Comes standard with a 40W or upgradable 50 watt C02 laser tube giving you both power to cut and the precision (up to 1000 dpi) to engrave. You get projects done quickly and with precision .
Most hobby lasers can't handle taller or even cylindrical shaped objects. The LS-1415 boasts a 14" x 15" (355mm x 380mm) engraving area. Plus it quickly adjusts up and down 6" using the motorized Z-table. Retract the front panel for additional space flexibility.
LS-1415 Includes:
• 40 watt C02 laser tube / optional 50w upgrade
• 18" x 19" work area with 14" x 15" engraving I cutting space (355mm x 380mm)
• Retractable front panel Allows you to Engrave I Cut any length.
• Illuminated LCD panel for automated laser head control
• Motorized Z Table with 6" height adjustment
• Attached Exhaust fan keeping machine dean and cool
• Honeycomb and clamp table for cutting and engraving
• Red dot pointer illuminates laser head position
• Quality CNC machined parts for long term reliability
• Ball bearing Y axis guide rails promotes smooth & precise laser movement
• 2" focus lens (optional sizes available)
• Optional Rotary Attachment for cylindrical objects
• LaserCut 5.3 interface offers seamless connection to CorelDraw, Photoshop,AutoCAD ,etc.
• Windows 8, 7 (64 or 32 bit), XP, 2000 compatible
Engraving Area- 14 x 15in or 355 x 380mm
Working Area- 18 x 19in + removeable front
Laser Power- Includes 40W optional 50W
Machine Dimensions- 24.5L X 33W X 34.5H
Motor type- Stepper
Z table- Motorized Z (6 in. adjustable)
Honeycomb table- Laser cutting surface
Venting Attachments- Air Exhaust fan with venting pipe
Cooling System- Water pump protection system
Net Weight- 145 lbs.
Power Supply- Standard AC 110V
OS Compatibility- Windows 8, 7 (64/32 bit), XP, 2000
Software Interface- LaserCut 5.3 (w/ drivers for most design software)
$3000
Feel free to ask/contact me if any questions~