For Sale: $20 – Fishbone Cactus (Epiphyllum/Disocactus Anguliger), Orchid Cactus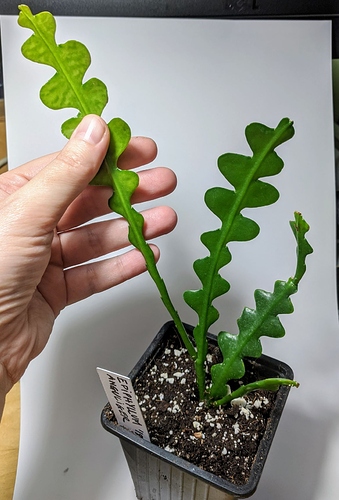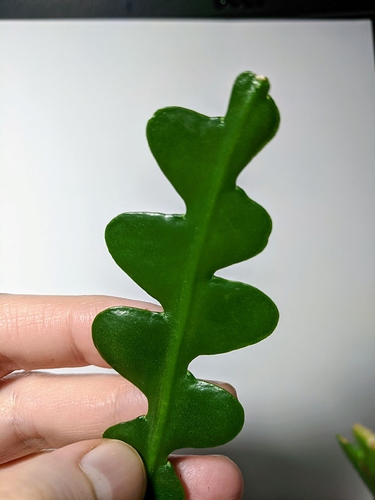 I have a healthy one-year-old fishbone cactus for sale. These plants are generally hard to find and propagated mostly by cuttings. I propped this plant from a small plant I bought on etsy about 2 years ago. Roots are in great shape and very well established. Pick up is at VHS.
Plant grows in filtered light, no direct sun. Good in a hanging pot or trained upward in a floor pot.
Since this hasn't flowered yet (can take 5 years until mature enough), I don't know what colour it'll be, however it will be likely a large scented white or pale yellow bloom. Here are examples from the web:
Payment is by ETF (pm me for details/pick up arrangements). Thanks!
P.S. Did you know many VHS members grow and trade plants at VHS? See #green-thumb on slack for more info.