Heya VHS,
So I have a simple battery question,
My wireless mouse has been having charging issue, and it's not really an item that's made to be easy to fix, but I just cracked it open and gotten the battery out. This is what I found!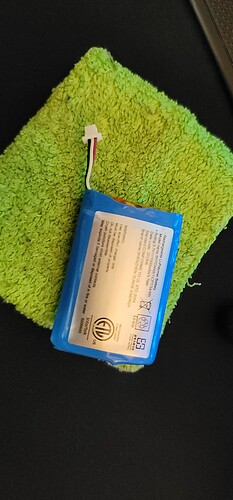 It seems like it is indeed a bit swollen to me, kinda oval shaped for a battery. According so someone online, these are the OG batteries.
https://www.lithiumpolymer-battery.com/quality-11131562-rechargeable-401846-lithium-polymer-cells-3-7v-1000mah-lithium-ion-polymer-battery
So I've just tried to source locally, and I found this Li-Poly battery.
https://leeselectronic.com/en/product/8837-8837BATTERYRECHARGEABLELIPOLY37V.html
So I seem pretty set, but I have one question. The battery from the mouse has a 3 pins connector while the new one will have two. My plan was to solder off the original's wires complete with the pins, but there's a third white coming from the original battery.
What is this white wire, and would it be required to solder back onto the new battery? I just don't know enough enough basics to know if I could ignore that wire or not.