this is probably V1.0.
intent: To build a small extruder capable of melting thermoplastics for the purpose of recycling used containers into usuable new material.
history: its based on a bunch extruders i have been checking out the last 6 years. originally i thought i would make filament but now i am ghinking of making pellets for molds.
current: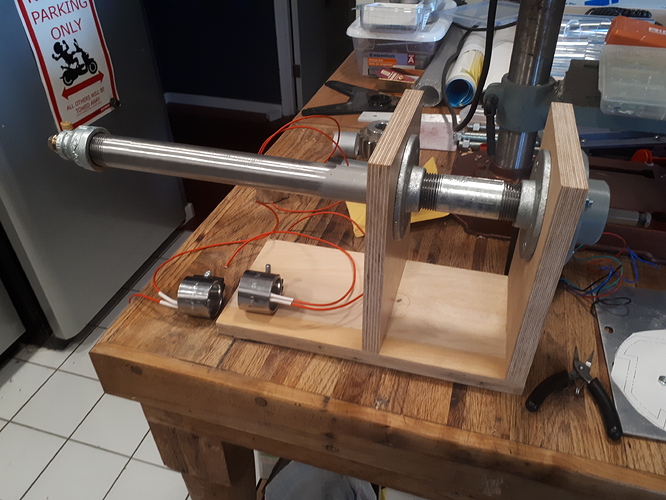 still to do: build hopper. lathe bearing mount. drill out nozzle. motor mount. install timing belt and motir. build control box. install heating bands. weld barrel.