hey everyone.
asked Ty a few days ago if this would be ok to post here. I love the fact that Gibbtall has pins as well (I backed him)
I've been doing some stove top foundry work. Right now its just a few fan based pins that i wanted for myself as i put together some of my own designs and create others for an etsy shop. They are lead free pewter with a copper patina that gives them a war torn battle asthetic.
Mandalorian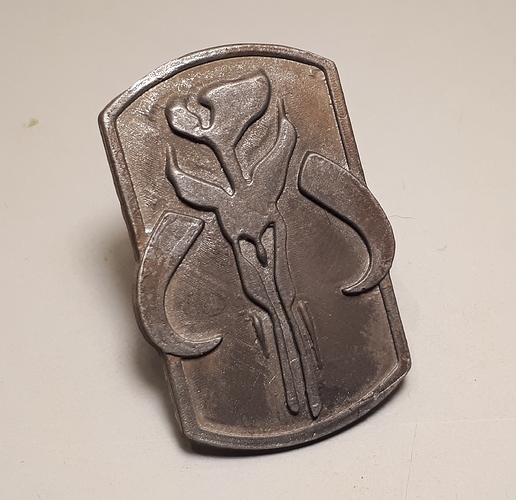 all the houses from Krypton

A few others in the work are a few rebel forces logos,some zombie meoples, and a couple of my own.
I was thinking of posting them on etsy for about 25 each but doing 20 each for VHS members, friends and family.
hope you like them and go back Gibbtall. Those pins are great.