Build your own low-power FM transmitter with media artist Bobbi Kozinuk, and start broadcasting sounds through the air!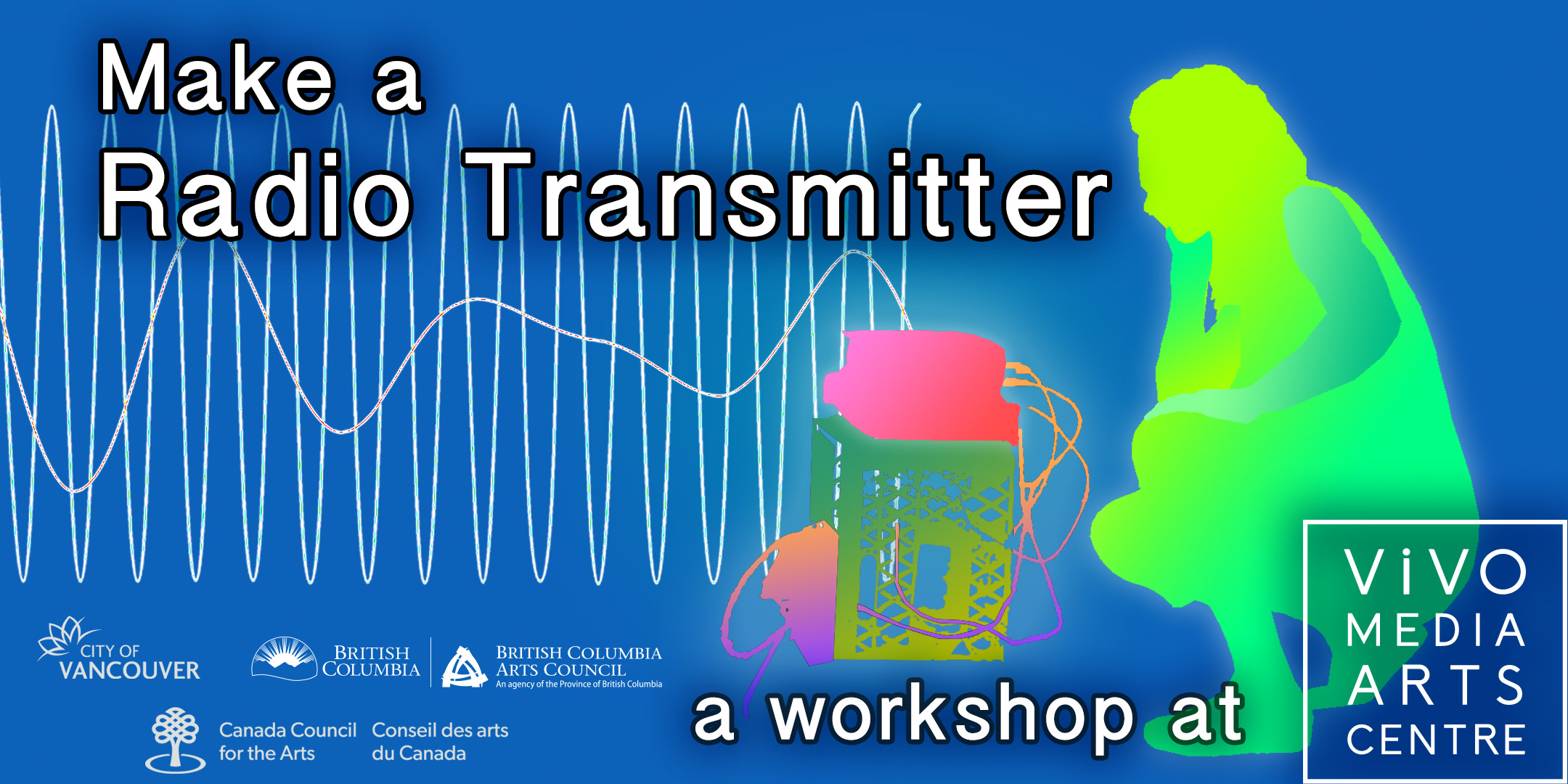 Don't delay: Registration closes Sun Sept 23 and space is limited
2 sessions, 12 hours total // $96,or $60 with any VIVO Producer Membership (+GST)
Session 1: Sat Sept 29, 12pm - 6pm
Session 2: Sun Sept 30, 12pm - 6pm
2 extended subsidies available (link on registration page)
In this 2-day workshop, you will learn about basic electronics, radio transmitters and antennas, and the legal aspects of using the FM band for radio art. And then take home your own transmitter!
What can you do with it?
Broadcast your sound art on rainy evenings!
Start a radio show live on location at the neighbourhood pet shop!
Get moviegoers to tune-in to the soundtrack at your drive-in theatre/film-in-the-park event!
Lead your neighbours on a sound walk!
Dream up new uses for sending audio signals through the ether!
Sign up: https://radio-transmitter.eventbrite.ca