I've got my mom's old MacBook Air Intel i5 2020 Rose Gold for sale.
It has less than ~10 hours of use since it was refurbished by Apple (story below). Does not come with a charger, but those can be had new for $75 (link).
Asking $900 or best offer. Specs as follows:
MacBook Air Rose Gold, 2020 Model
Intel Core i5 1.1Ghz
8 GB of Ram
AppleCare+ coverage end date: May 9, 2023
Absolutely clean and beautiful, refurbished by Apple in Mid-December 2021.
Reason for Selling:
My mom bought this laptop, In late November the screen died unexpectedly. She was told by an opportunistic repair shop that her warranty was no longer valid and that she needed to buy a new laptop.
She bought a laptop right there and asked me to erase it before we disposed of the broken one. I check the warranty and she had indeed purchased AppleCare+. I paid the deductible and had the machine fixed.
I intended to have my wife use it, but she's got a 17" laptop and doesn't want to change down to the smaller unit. My mom doesn't want it back, so I'd like to help her recoup some of the cost of her new laptop.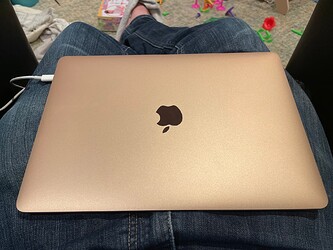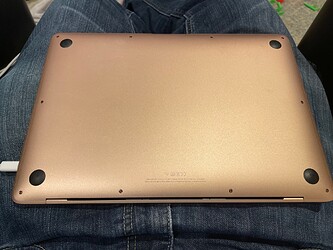 oops, this last image has a silly mask on it, that's just human error and not a real dark line