Member @Emerson has upgraded the bed of the 6040 Loratron CNC machine.
As always beautiful work and thank you to Emerson for making VHS a better place for everyone!
From Emerson →
Hi CNC-6040 users, the bed is finally upgraded.
Here follows some features: Effective working dimension (x,y): (304 x 520) mm, Tolerance in Z (0.05 x 0.025) mm along the entire length (x,y) respectively. It is fixed to the original bed with 15 bolts 1/4-20 distanced 4" away. And it has 50 threaded 1/4-20 positions distanced 2" in all directions for fixture.
A quick note. This is not a sacrificial waste board. Please Do Not Machine into it!
Some pics below:
Bed before before facing: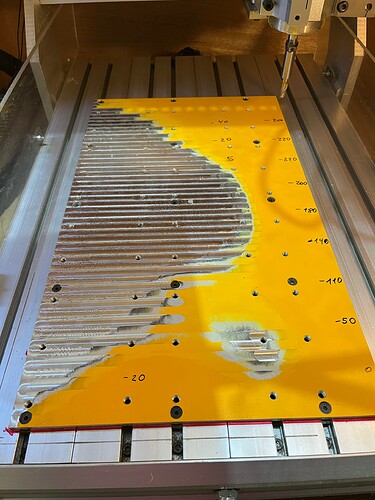 Bed before after facing: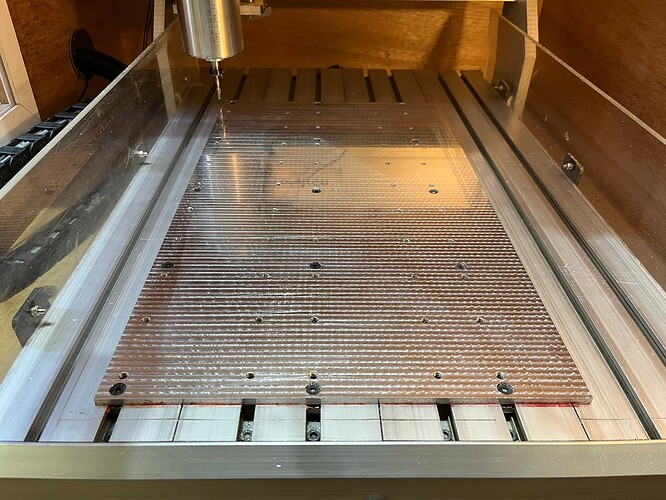 It is now very easy to square the Vise!