Hey Folks.
I've been using Autodesk Fusion 360 3D Modeling software off and on for a few years and still learning a lot. I find that learning with other people to be helpful. I would be happy to meet with anyone at VHS who wants to do a group F360 practice session. Everyone from complete newbies to advanced would be welcome to come,
I recently attended the Monthly Fusion 360 User Group Meetup which is held at Makerlabs. It was fun and it was interesting to see what other people were working on.
We did a group design challenge at the end which was based on this video from the F360 Live Series video on modeling a flag pole. I did not finish it during the meetup but I did finish this later on my own. It was a great learning experience.
This was my finished result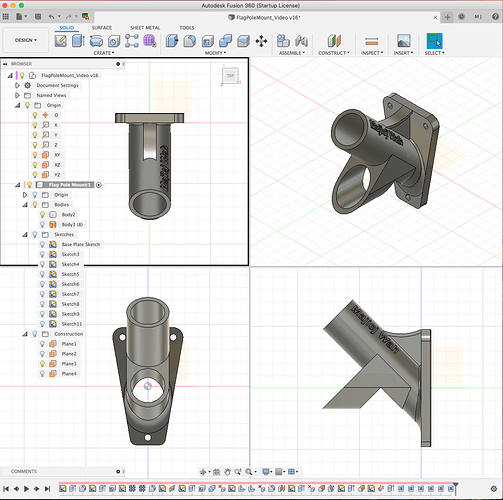 .
Anyways thought to start this thread to see if there are any folks out there willing to share their questions, tips, resources on Talk.