Hi all,
The E-Stop on the lathe broke on me tonight, got stuck in the off position.
Because it's a no-name Chinese part and it was hot-glued in it broke into little pieces when I attempted to remove it: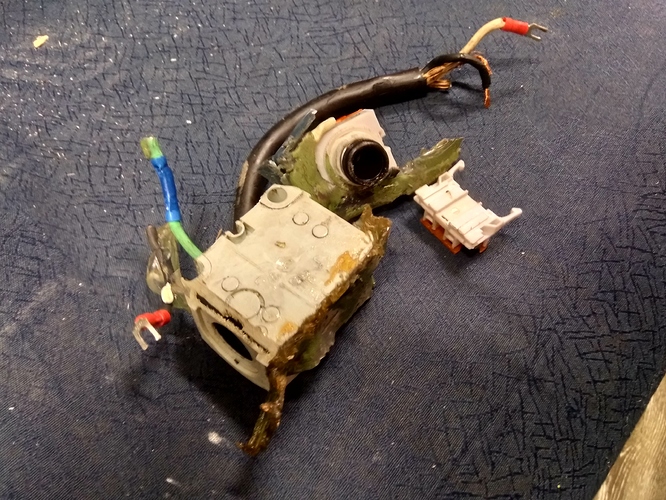 I think I've got some Eaton or Allen-Bradley E-stop samples at work, if not I'll grab one from Guillevin automation tomorrow. I'll have it repaired by the end of the week.
For now the lathe is back in it's factory configuration, with only the fwd-rev switch as a control: