The laser cutter now has a compressed air line running to it! Goodbye noisy air compressor!
A huge shout out to @lukecyca for all the parts and doing the work to install this and also for cleaning up the wiring behind the laser cutter.
Also a thank you to @Metal_Janet for tech support and also to everyone who originally installed the shop air that made all this possible!
New green air line from paint room.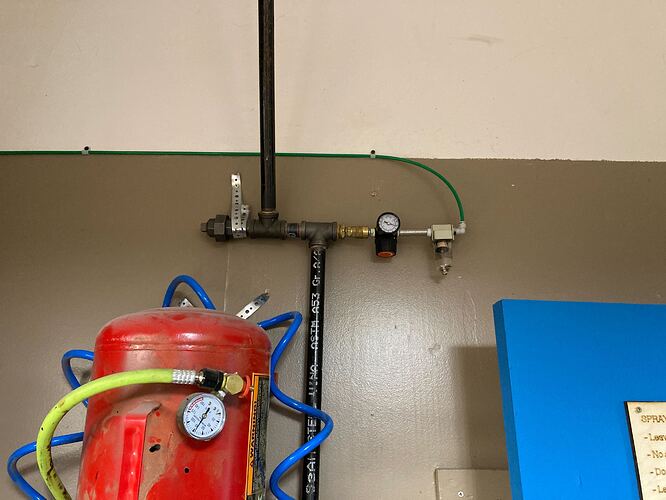 New shop air connection to the Laser.

Please note that the Laser Cutter is not a Do-ocracy. If you see something that does not look right please report it to the Laser Cutter Committee.