I want to make some laser-cut hanging mobiles for gifts. I thought I would create all the vector art in Illustrator, cut it on the laser, finish the wood and string it together with fishing line. Here are some examples: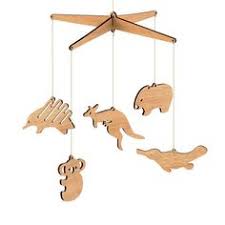 But in my opinion, a real hanging mobile has multiple levels of recursion, like this: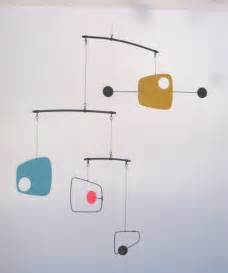 The more I've thought about it though, the more I realize the workflow is actually kind of complicated. In order to ensure that all the hanging objects hang straight, they have to be attached directly above their centre of mass. Similarly, the balancing beams need to be balanced, which is difficult if the objects aren't all the same mass. This either requires experimenting and adjustment, or using software that can do some math or even a physical simulation.
I asked about this on Slack and a handful of other people expressed interest in this project. So here's a thread. Let's figure out this workflow together.