Hi all,
We've halted work on flooring the kitchenette as we've discovered a mold problem in the wall: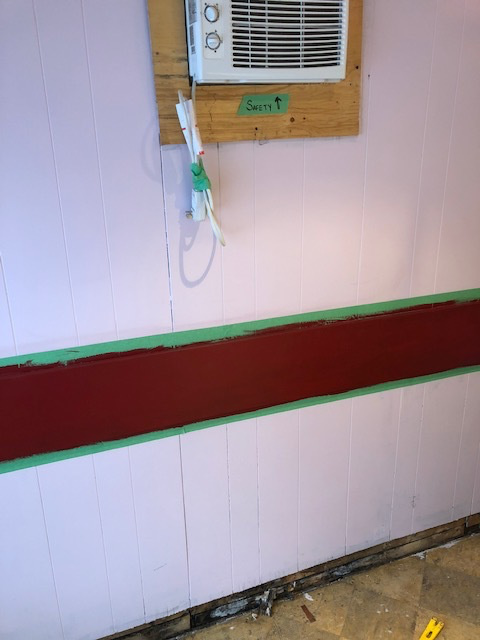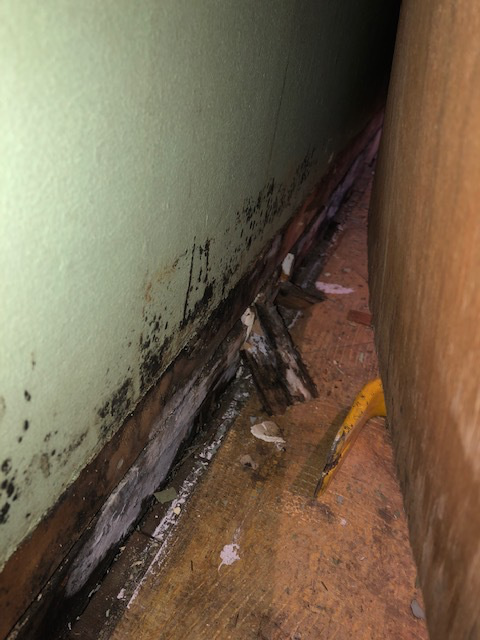 I think this is linked to water intrusion through the covered window outside where the air conditioner is sitting.
I'm far from an expert on home renovations, so I'm not sure how we should proceed.
I'm worried that we're going to find a much large problem once the existing drywall is removed.
We could:
cover that portion of the building with a tarp until we get drier weather
strip the wall down to the outer wall and completely seal off the window until the summer
replace the existing window with an openable one that an air conditioner (I think this might require a professional to fix, and I don't know if it counts as structural.)
Does anyone have experience in this area or thoughts on how we should proceed?