Hello my charitable friends. If you have 3D printer, could you help put on some prints? A refinery in Regina will be doing a build day every Friday throughout most of the summer. They are wanting to build a dice rumbler. Alfred has already printed 10 (will be at office to do a solid count tomorrow), but I am looking to get to 25. It's a long print. Will provide all the filaments if people can help print. ALL THE FILAMENNTS!
Project: Dice Rumbler:
https://makersmakingchange.com/project/rumble-plate-dice-roller/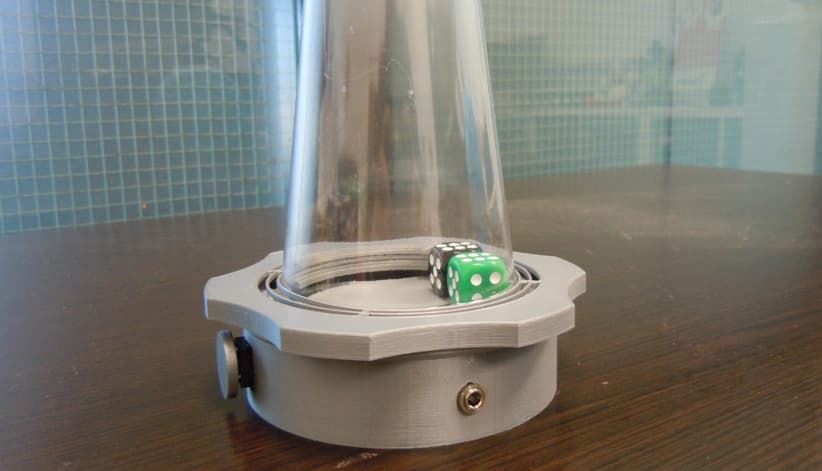 An AT switch can be plugged into the 3.5mm jack on the side of the device to be used for activation. Alternatively, the on-device switch can be used for activation. The on-device button would be meant more for others playing around the table who are able to reach over and wrap their hands around the base to push the button. With the additional print of the vertical push base, the on-device button can be used to turn the device itself into the activation button such that anyone around the table can push on to top of the clear cup to roll the dice. This on-device button can be used in tandem with the corded AT switch.
I have made a tracking spreadsheet here. Just enter your name, copy the part name, and put in amount you are printing.
Thanks for any help, and I will get filament to the space - there are a couple of rolls in the back storage / Beaver den / Leopard Layer.