So I was cleaning up, and I noticed a leather case holding some kind of oscilloscope. It looks unused, and from the 60s, based just on look. If anyone has details let me know!
I plugged it in, but I couldn't get any scanning on the screen (though I didn't take it down to the function generator). The central light indicator was acting a bit funny as well, it may need repair.
I opened up the side covers, and the inside looks SO nice, "cordwood" style is what somebody said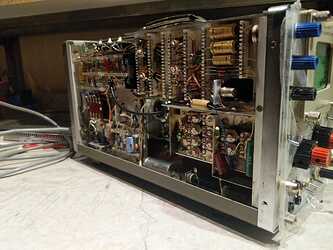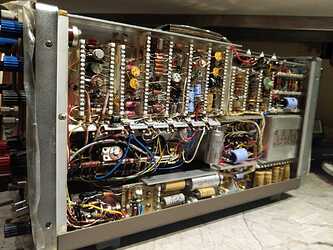 So I couldn't get it working on my first go, I didn't see any blown caps, but it probably needs a full recap, and maybe a calibration after that. If anyone can find ANY details, please post here. I would love to see this pretty little box running again.