Hey there hackers,
I'm a bit stumped trying to find a replacement for a very small (~1 cm) flexible rubber (or neoprene) impeller for a vintage espresso machine that is otherwise in good shape. Both small water transfer pumps insider the machine have impellers that are degraded. Searching online only leads me to impellers for boats and larger (but still small) pumps, which while as small as 1-2" are still too large for what I need.
Here are some pictures of the machine and one of the degraded impellers for reference: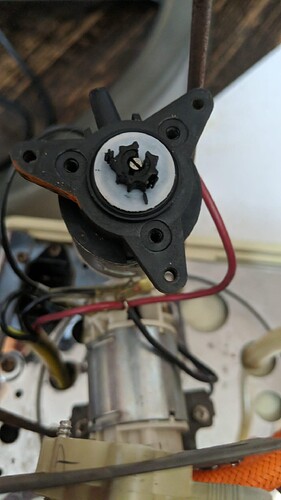 Does anyone have any ideas or sources for parts like this? The pumps themselves have no identifier, and while I haven't begun my boots-on-the-ground shop visit spree to find more info, the part so far is elusive.