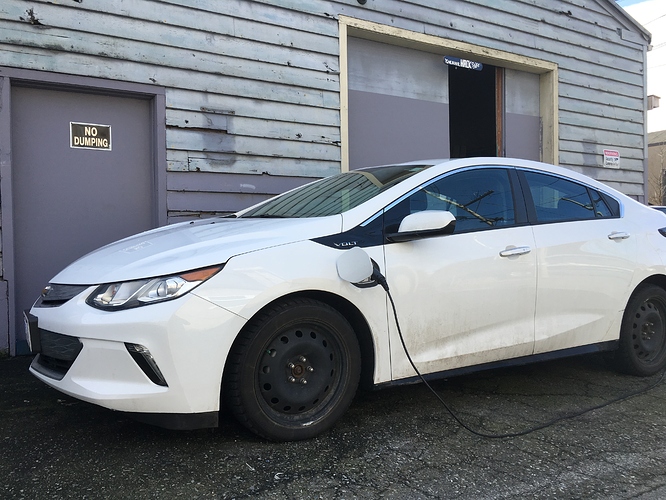 I've been spending a lot of time at VHS during the day lately, and plugging in my electric car while I'm working. It works really well - I can close and latch the sliding doors with the cord running outside. I've logged the kWh I've used (124 kWh so far) and calculated that to be $15.54 based on the BC Hydro commercial rate of $0.1253/kWh.
I've reimbursed VHS with a paypal "donation". Just wanted to let folks know I'm not stealing valuable electric pixies. I'll continue to track my consumption and reimburse VHS in this way.
I happen to have a spare 30A EVSE (the person I bought my car from threw it in). I'd be willing to make that a semi-permanent loan to VHS to install it just inside the bay doors (beside the 3ph panel). It's a "dumb" EVSE, so users would need to self-meter and reimburse. If we feel we would need something more complicated, I could sell this one and get an OpenEVSE, with metering and billing via our membership management software. That's possibly a pipe dream, but any interest in all this? If not, I'll just keep on doing my thing and reimbursing for the energy I take.