So a few of us came in and had a crack at assembling a shelf and moving a bunch of the electronics small parts bins onto it. Unsurprisingly they didn't all fit. Now I didn't prioritize what contents I put on this shelf, I just picked a bunch of our bins that collectively added up to a reasonable height that would fit within the width of the shelf. (looks like the remaining capacitors and resistors made it over though).
There are more bins on this cart, which is not a good long term home:

And even more on the top shelf opposite electronics (in a very much non functional orientation):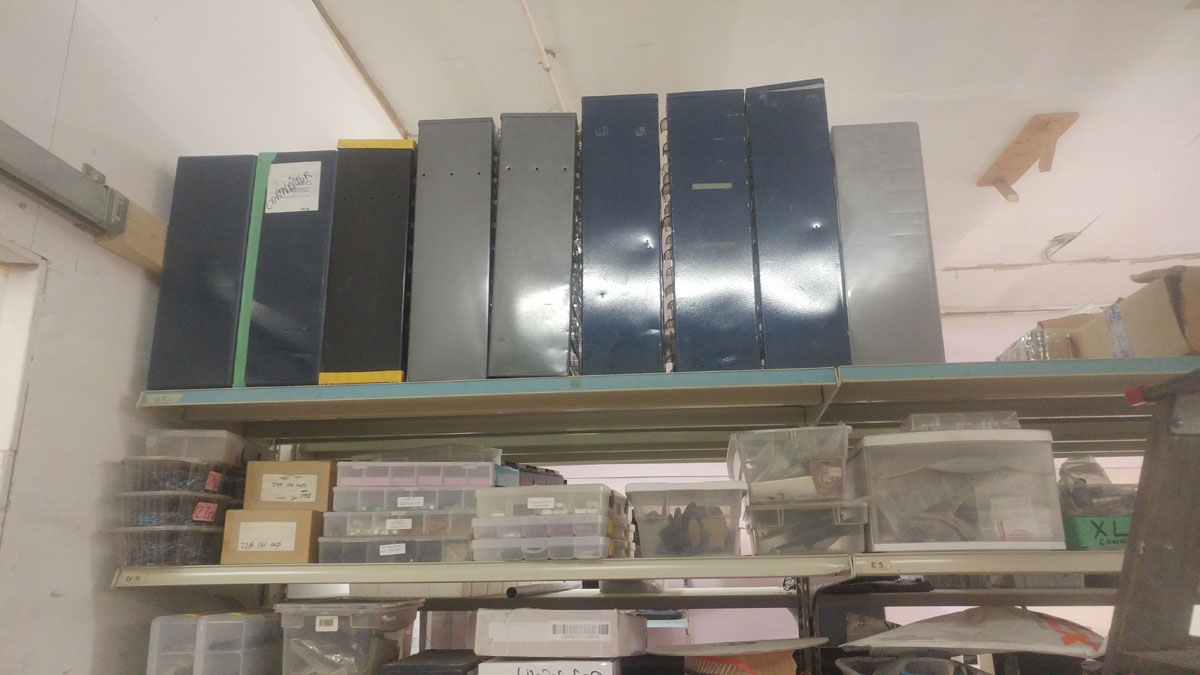 In fact, that entire shelf below it is also electronics components, It would be really nice if we could put hand tools and fasteners there instead.
So the question becomes, what is here, do we need all of it, and what do we want to do to store the rest of the stuff, and what organization system do we want.
I have also dragged a 5 drawer filing cabinet into the corner of the electronics area, so we can move everything that was in the two drawer SMD cabinets (currently residing in the woodshop).
One idea floated was to put up a new narrow shelf along the north wall (where the door slides in) set off from the wall to leave a pocket for the door to slide into, and cover it with bins.