Hey everyone,
We now have quite a few pallets ready and many more to prepare, and there has been a discussion on how to best handle them through the loading bay.
First observation : the moving truck we plan on using won't fit in the loading bay (it would stick out on the street), so we'd have to park it outside and move pallets across the street.
Problem : how to bring pallets from dock level to street level. A pallet jack won't do that.
Second problem : a pallet jack's tiny wheels won't do great outside of the building, and there's an increased risk of tipping over, getting stuck, etc.
Proposed solutions:
get a proper forklift with serious wheels : that would address both issues, technically. Then we have to check if we'd be allowed to cross the street with it (not being able to fit the truck in the bay is more of a police/safety issue than a technical issue already).
Obviously, experience (and license) is required to operate one of these, so if we none of us can do it we'll have to pay someone to do it.


get 2 or 3 smaller moving vans, which floor matches or is close enough to the dock's height, so we can transfer pallets directly onto them with a simple pallet jack.
The key here is that a smaller van can safely fit inside the bay, which solves all the issues of moving pallets on the street.
The loading dock is just shy of 2 feet high.
To fit entirely in the bay, the trucks length has to be 6 meters max.
Height is 290 cm max
Basically, a van this size would fit 2 large pallets. With several of them we could organize a nice rotation.
We'd have to make it work on the Venables side, though. In the absence of a dock, we'd have to get vans with a tail lift, or rent/borrow a walk behind pallet jack like this one !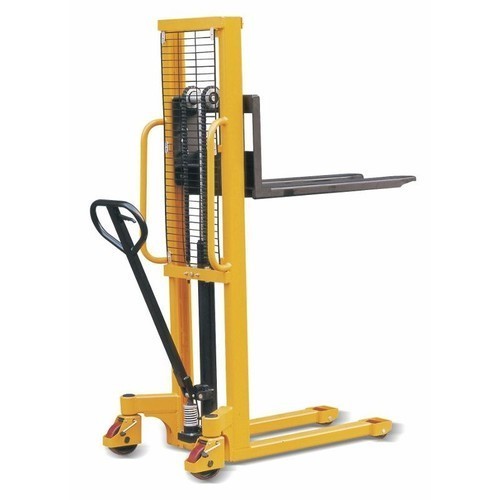 The downside is that we'd have to haul a regular jack into the van to bring the second pallet close enough to the back so that this guy can grab it.