Hi hackers,
One of the interesting projects to come out of the Space Layout meeting was the creation of a Designated Dirty Space. The notion is that airbrushing, spray painting, dust making or other kinds of messy and possible smelly work could be done in this enclosed space.
The area we're talking about is the carpeted office space in the main part of the work area: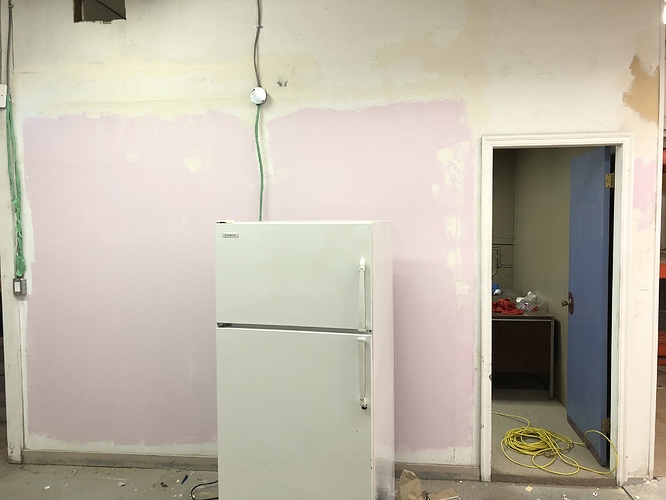 The next steps for this room as I understand them:
move the servers in the current large rack to the newly purchased Dell half rack (it's on wheels!)
relocate the server rack to a new spot (last I heard that was where the Arcade machine is currently standing @TyIsI @Rob_MacKenzie)
empty the room completely
tear out the carpeting
replace the flooring (probably with the donated laminate flooring like what we have upstairs)
install one of the orange pallet racks in the room
build a ventilation system to filter the air and keep the room ventilated
possibly add a large industrial sink (preferably with a plaster trap to avoid clogs)
install counter space
We're currently at the server rack move stage. Can stakeholders look at transferring the servers to the new half rack and settle on its new home?
Also, since this is going to be a "messy", does it still make sense to put in the nice laminate flooring? Should we just use a layer of plywood?
Cheers!