Hi Folks:
The big blue recyclables bin out back is not for garbage or food waste. No more banana peels, plastic wrap, packaging. You brought it to the space so please take it home and recycle it there.
Technically they will take bottles, cans and plastic containers however these need to be separately bagged inside the bin.
Given the amount of effort folks have put in to recycling to date perhaps its best to restrict the blue bin to cardboard/paper only.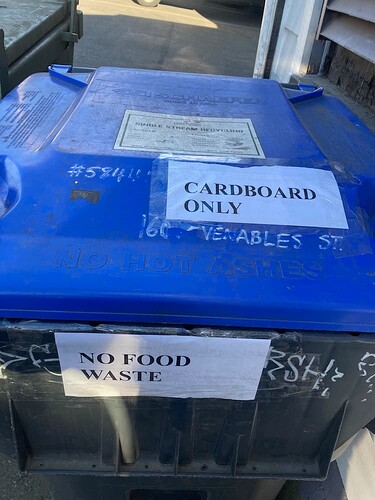 This stuff freely mixed in with recyclable Cardboard means that pickup will not happen.
Please no food waste, plastic containers, misc junk