No more leaks, ive taken the initative to install a faucet that doesn't leak. Kept the old one in place in case there's push back. Can remove if people are pleased with the upgrade.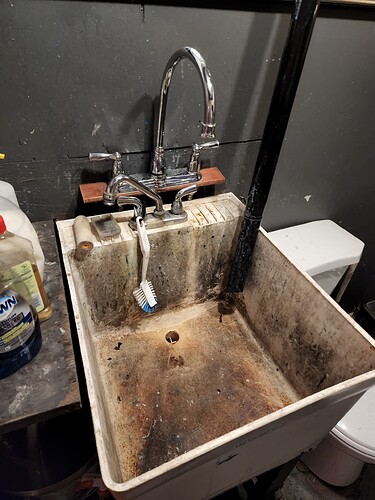 Also, brought an aluminum dolly for space use.
It sits next to the press right now. Can be used to make a med weigth object mobile.
Cheers!