Here are the STLs for the stand.
bottomCover.stl (183.4 KB)
WandHolderBody3.stl (673.5 KB)
they are designed to be printed with 0.2mm layer height, but for the body, i recommend slicing using prusa adaptive layer height to shave some time off the print.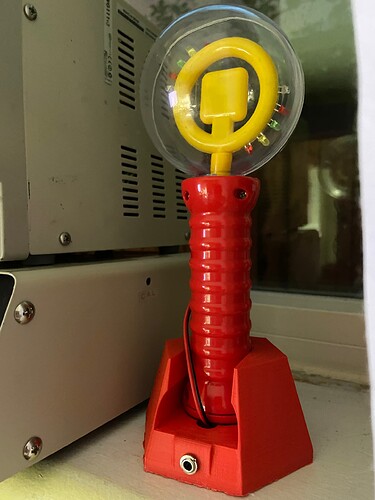 The idea with this hack is that we are removing the button, and replacing that with the mono jack to work with switches. Conveniently using the hole left by the button to allow for routing of wires, thus removing the need for drilling additional holes.
Instructions below