I just bought this gooseneck adapter so that I could get tighter shots while taking timelapse photos.
Unfortunately my stand only has a male 1/4-20 thread and I can't think how to attach the gooseneck.
Here is a picture of what I'm working with: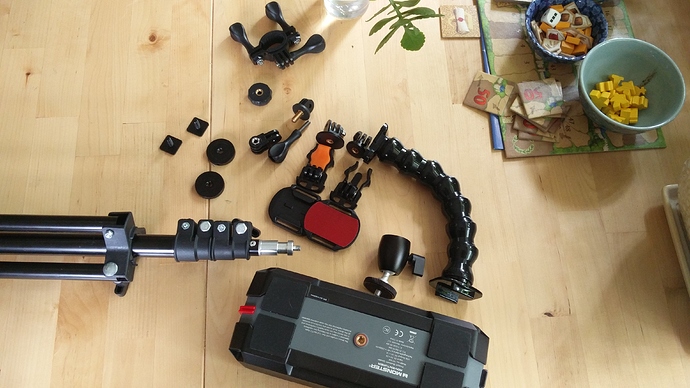 The best I can think of would be to take a small block of aluminum and tap a hole on one side, then adhering one of the GoPro adapters.
I'm wondering, is there an easier solution that I'm not seeing or don't know about?
Bonus Question: What thread is that on the Bluetooth speaker?