I've used it a few times before the NYMF in September. The clear cover
seems to have disappeared.
I agree with @funville that VHS should consider another vinyl cutter that has strong online support.
I would be happy to be a champion for the vinyl cutter but I can't do it for the one that we currently have. It's just too frustrating for me.
Software wise I am currently using "Sure Cuts A Lot" program which is great to use and easy to train with. It is the one that comes with the USCutter linked in an above post.
I'd be happy to bring my cutter down to the space for a demo if anyone wants to check out what mine can do before considering buying another cutter.
Mark
That would be awesome! Thank you
I tried cutting one day right after Mark and, the problem was with layout, not the blade. The test vector for some reason would not be laid out onto entire width of the vinyl roll and, the machine would shift at about the middle to cut from there at the beginning; even though, the roll of vinyl was wide enough. Mark had similar problem that same night before me. That was about two month ago. The air conditioner on the window right above the cutter was spiting hail-size ice directly onto the machine, which may have caused the problem and, the cover could not be found, so I once covered it with garbage back.
I think we can get it to work in plain mode, without going too much into details.
I'm bringing my Silver Bullet Cutter down to the space this afternoon for the open house. I'll demo it to anyone that wants to look at it.
I'll leave this at the space for a few days for anyone to check out. "Sure Cuts a Lot" Software used to run it is on my laptop so msg me if you want to try it and I will come down walk you through it.
Mark
I'll be bringing my Vinly cutter home this Saturday afternoon so if anyone is interested in a demo please ping me before then.
Mark
Wondering if there has been any movement in this. I'm actually needing to use a vinyl cutter this week. Any suggestions?
I have run a few prints on the cutter recently and believe we need a new sharp blade but in general it works OK
My blades from AliExpress finally showed up today. However they are 2mm diameter and it seems our blade holder takes 2.5mm diameter blades (which I can't even find on AliExpress).
I had better luck using GreatCut 3 instead of VectorCut software. GreatCut can set more parameters such as pressure, and can test-run the cutter (works just like Run Box on the laser cutter).
Since my blade was the wrong diameter, it had significant slop. It cut great but the lines were all a bit imprecise.
As usual, I've updated the wiki with some more notes in the hopes that it makes it a bit easier for the next person.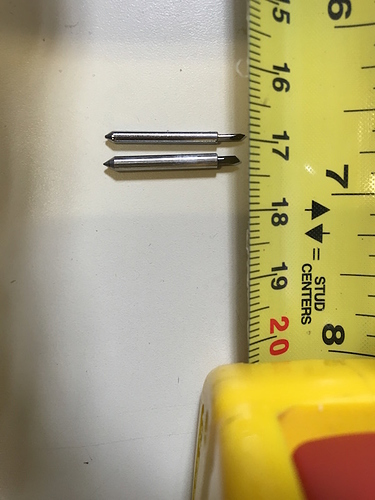 Above: My 2mm blade on top, and the dull 2.5mm blade that was in the cutter on the bottom.
Below: My first real cut…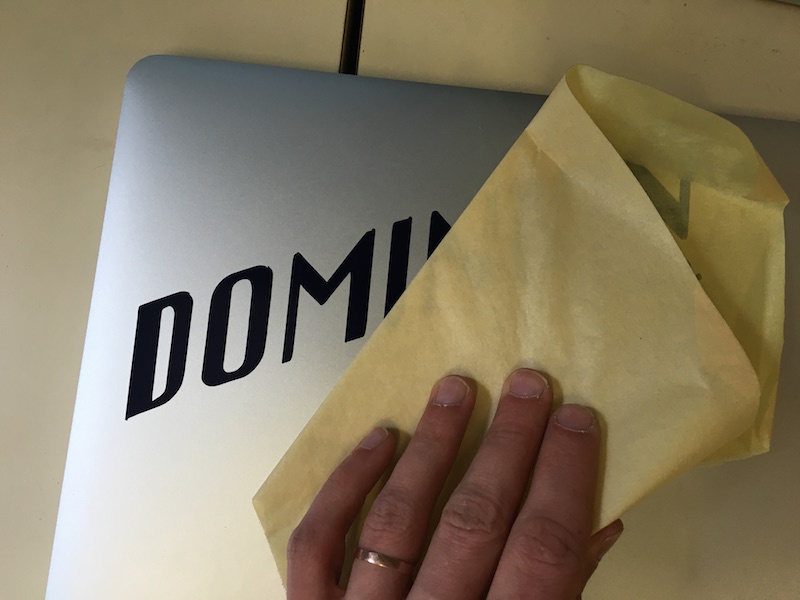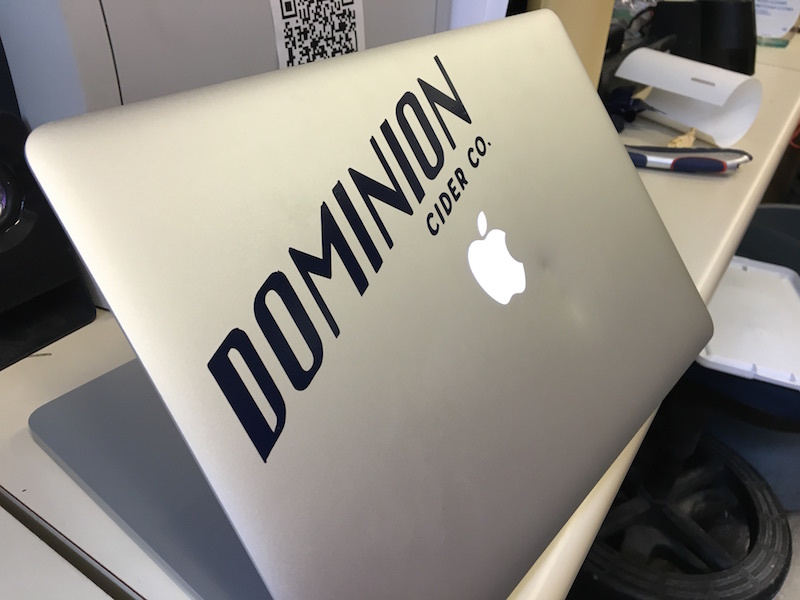 How did you transfer the decal?
After cutting, I removed all the "negative" vinyl from its backing, so only the "positive" logo was still on the backing. Then I applied masking tape over the entire logo and peeled it off the backing as one piece. I stuck it to my laptop, then carefully removed the masking tape, leaving just the vinyl on the laptop.
This method ensures that all the little pieces of the logo maintain correct relative position.
If I do this again, I'll take more photos of each step. This is literally the first time I've gotten the vinyl cutter to do anything remotely useful, so I was too excited to take many photos.
That's basically the method I've used in the past. I hoped for something easier. Ah well. Nicely done! I look forward to your tutorial.
Removing the access vinyl is called 'weeding' Use pre-mask to transfer the
vinyl to your substrate. For best results use a gold 3m squeegee. I have a
bunch of white Avery Squeegees that I will leave by the cutter next time I
am at the space. Signguy.
Paul, any idea where we could get the correct sized cutters for this bad boy?
Let me check with my vendors.
I am thinking TCT graphics in Richmond. They sell a wide variety of 3rd
party blades. It would be best to take in the original blade. Typical
retail pricing is around $25-35
Thanks Paul, I'll check it out. Does anyone know if we still have the original cutter?
Yes, I put it back in after I was done. At least I assume that's the original blade.