Lets discuss 5G
5G Technology reducing the gap between internet and cellar networks.
Some open source 5G projects.
This is for the curious, person who wants to dabble.
Apache 2.0 licensed to allow full commercial integration with out need to isolate from proprietary IP.
backed by Taiwanese member
At the bottom is a list of 5G open source projects.
For reference only.
Linux foundation 5G opensource

Why is opensource important. It more easily allows for Network sharing. Of course not all Carriers want to be just yet another provider where customers are not restricted access to their networks.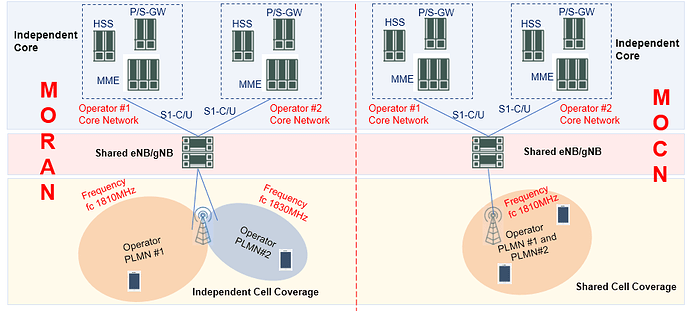 5G requires more towers which is why it is important that carriers share towers. Of course there is big push back from Canadian Telcos against tower sharing, but this is not the case in many places in the world. For example India. Separate tower infrastructure companies offer towers shared among all Telecom companies in India.

5G makes it easier to share towers and back end network connections.
However many carriers want to maintain a high barrier to entry, by not moving to a common network data layer. " According to a global survey, more than 50 percent of operators plan to move to a common network data layer across their network functions as operators move to 5G from 4G."
https://www.voicendata.com/5g-approach-common-network-data-layer/
With a common network data layer
Among the other changes that differentiate the 5G core from its 4G predecessor are user plane function (UPF) to decouple packet gateway control and user plane functions, and access and mobility management function (AMF) to segregate session management functions from connection and mobility management tasks.
What does that mean. It means that session management, required for billing is separate form the cellar connection and tower hand off. This means a user can hand off between towers and that is separate from session management, "billing". Rooming is unnecessary, because the session management is not part of the tower connection and hand off.
The 5G security design is critical, user permeant addresses will make privacy more challenging.
Unless 5G is designed to allow for user meta data privacy, there will be none. Is trusting the equipment provider enough? The Huawei question.
When the FBI makes an information request they want the user meta data to create a network of connected people/organizations. Rarely do they ask for the actual information shared.